Description
The Institute of Reproductive Medicine (Instituto de Medicina Reproductiva, IMER) is a medical center specialized in assisted reproduction and gynecology located in Seville. This center is directed by Rafael Castilla.
Its medical director is Dr. Paloma de la Fuente, who heads a team of 4 gynecologists. Rocío Díaz is also in charge of the laboratory with a total of 2 embryologists, a doctor in biology, and a laboratory technician.
According to its website, since 2018, IMER has been part of the NEXTCLINICS group, the European leader in health and assisted reproduction services.
If you need information on how to get to this clinic, either by public or private transport, click on the following link.
Installations and Services
As indicated on its web page, IMER Seville's facilities consist of an area of 500 square meters which includes the following areas:
Laboratory.
Operating Room.
Outpatient hospital.
Consultations.
Reception.
However, all this information has not been verified by the inviTRA-specialists.
Fertility treatments
Below, you'll find a table with all fertility treatments offered by IMER Sevilla.
Embryo Adoption
Fresh Donor Egg IVF Cycle - Exclusive Donor
In Vitro Fertilization / ICSI
IVF with Donor Sperm
Reciprocal IVF
If you're still unsure which fertility treatment is right for you and would like to know more about it, we suggest you read on here: Fertility Treatment Overview.
The treatment costs may vary significantly depending on the tests or techniques included or not, such as the seminogram, medication, fertility testing, medical visits, prolonged culture or embryo vitrification.
This Tool helps you to find out the exact costs of the different fertility clinics (what's included and what's not) and provides you with lots of useful tips for your first appointment.
Complementary techniques
In addition to all the treatments indicated in the previous section, IMER Sevilla has the necessary technology to perform the following complementary techniques to increase the possibilities of success of the treatments:
Embryo culture with EmbryoScope.
Diagnostic tests
At IMER Sevilla, it is also possible to perform the following diagnostic tests on men and women to find out the reason for infertility and establish the most appropriate treatment:
Female Fertility Testing.
Male Fertility Testing.
Ultrasound Scan.
Hormonal Analysis.
Medical team
Antonio González
Clinical Area Director
Candela Gallardo
OB/GYN - Assisted Reproduction Specialist
License: 412910055
Claudia Flores
OB/GYN - Assisted Reproduction Specialist
License: 1109126
Paloma de la Fuente
OB/GYN - Assisted Reproduction Specialist
License: 4117294
Blanca García
OB/GYN - Assisted Reproduction Specialist
License: 4114894
Lola Sánchez
OB/GYN - Assisted Reproduction Specialist
License: 4113717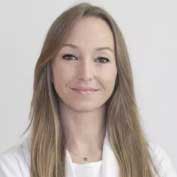 Ainhoa Búa
Clinical Psychologist
Francisco Bullón
Anesthesiologist
License: 4112336
Rocío Fuentes
Nurse Area Director
Bienvenida Páez
Medical Assistant
Rocío Díaz
Laboratoire - Embryologiste
Leticia Velarde
Laboratoire - Embryologiste
Consuelo Carmona
Laboratoire - Embryologiste
Venancio Romero
Laboratory Technician
Location: how to get to the clinic?
IMER Seville is located at Av. del Reino Unido N/1, in the Bermejales district of Seville, south of the city.
As for public transport, the bus line 37 has a stop just a few meters from the clinic. Other options are the bus lines 03, 35, and A3 which all have stops (Paseo de Europa) 5 minutes walk from IMER Seville.
If you prefer to get there by car, you can go along Su Eminencia Street, Palmera Avenue, Menéndez Pelayo Avenue, and Las Razas Avenue, among other options depending on the starting point of the city.
Avda. Reino Unido, 1 41012 Seville, Andalusia, Spain
Healthcare Operating Authorization
Health Center approved by the Spanish Ministry of Health - License number (CNN): 0141001798