Description
Yes! Reproducción is a modern fertility clinic where expertise, knowledge on Reproductive Medicine, and cutting-edge technologies overlap to give answers to a society that lives in a changing world.
The rationale for its name is simple—their mission, which consists in doing everything they can to provide you with a big, genuine YES when nature has said NO to your desire of being parents.
Available services
Financing Options
In-house Operating Room
Transparency Policy
Egg & Sperm Donation
En-suite Recovery Rooms
Languages spoken
English
French
German
Italian
Spanish
Embryo Adoption
Fresh Donor Egg IVF Cycle - Exclusive Donor
In Vitro Fertilization / ICSI
IVF with Donor Sperm
Reciprocal IVF
Why Yes! Reproducción?
Yes! Reproducción is based on a series of values with patients, clinics, and staff members.
Certification of results and satisfaction level
This center has no doubt about the two key aspects for patients:
Clinical outcomes, which is to say, achieving a pregnancy.
Attention, kindness, comprehension, information, and communication.
This is the reason why these values are also material for every staff member of YES! to the point of having certified their clinical success rates and satisfaction level of their patients through an external certifying body: Bureau Veritas.
Fertility project
A defining personality trait of Yes! Reproducción is their approach to what they like to call fertility project versus the traditional model, based on an individual approach. This model, called Plan Yes!, has been tailored to treat infertility issues progressively until they are completely resolved.
By doing this, they are able to succeed in over 90% of the cases. If they do not achieve success, patients do not have to pay for anything. This option is possible only when a clinic has a wide range of therapeutic options, technologies, and advanced knowledge, allowing the staff to individualize each case. In other words, what they offer is a type of totally customized medicine.
Genetic disease prevention
The lab of Yes! Reproducción is one of the most specialized ones when it comes to examining hereditary diseases, thanks to which they can help prevent more than 300 diseases of this type in their cycles.
Emotional support
Reproductive Medicine is a branch of medical science that requires a great level of sensitivity from its dedicated specialists.
This is a core value for Yes! Reproducción. For this reason, they offer a continuous emotional support service for their patients as part of every treatment cycle.
Continuous communication: the clinic in your pocket
All patients of Yes! Reproducción have a mobile App at their disposal that allows them to:
Get more info and manage the schedule of their treatment more easily.
Be in permanent contact with the clinic and benefit from additional monitoring by using remote video consultations and the chat service.
Witness embryo development directly, with options for sharing pictures of it.
Affordability
By following the Yes! Reproducción model, this innovative group of professionals aims to transform high-quality, complex reproductive medicine in something accessible for everybody.
They do not believe in a restrictive type of medicine, but in high-quality medicine that is accessible for all.
Medical team
Antonio González
Clinical Area Director
Candela Gallardo
OB/GYN - Assisted Reproduction Specialist
License: 412910055
Claudia Flores
OB/GYN - Assisted Reproduction Specialist
License: 1109126
Paloma de la Fuente
OB/GYN - Assisted Reproduction Specialist
License: 4117294
Blanca García
OB/GYN - Assisted Reproduction Specialist
License: 4114894
Lola Sánchez
OB/GYN - Assisted Reproduction Specialist
License: 4113717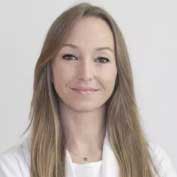 Ainhoa Búa
Clinical Psychologist
Francisco Bullón
Anesthesiologist
License: 4112336
Rocío Fuentes
Nurse Area Director
Bienvenida Páez
Medical Assistant
Rocío Díaz
Laboratoire - Embryologiste
Leticia Velarde
Laboratoire - Embryologiste
Consuelo Carmona
Laboratoire - Embryologiste
Venancio Romero
Laboratory Technician
Healthcare Operating Authorization
Health Center approved by the Spanish Ministry of Health - License number (CNN): 0141001798