Contents
Contact information
Description
Fertty International is a modern fertility clinic located in Barcelona, Spain. At Fertty you will find a team of professionals that will help you fulfill your dream of having a baby with state-of-the-art technologies and a personalized treatment pack for you, irrespective of whether you are a gay couple, heterosexual couple, or a single parent.
Fertty International maximizes your chances of success by using the most advanced reproductive technologies available nowadays. For them, this is a key part of every fertility cycle in order for the treatment to be successful and finally have a healthy baby.
What they want is for you to feel comfortable and supported from beginning to end. To achieve this, they offer transparency and sensitivity. At your first consultation, you will be assigned a doctor that will be by your side to solve all your questions and monitor your process closely.
Available services
Financing Options
In-house Operating Room
Transparency Policy
Egg & Sperm Donation
In-house Laboratory
En-suite Recovery Rooms
Languages spoken
English
French
Italian
Russian
Spanish
Fresh Donor Egg IVF Cycle - Exclusive Donor
Fresh Donor Egg IVF Cycle with Shared Donor - 4 Eggs Guaranteed
In Vitro Fertilization / ICSI
IUI with Donor Sperm
IUI with Partner's Sperm
IVF with Donor Sperm
IVF with Fresh Donor Egg & Donor Sperm - Exclusive Egg Donor
IVF with Fresh Donor Egg (Shared Donor) & Donor Sperm - 4 Eggs Guaranteed
Reciprocal IVF
Medical team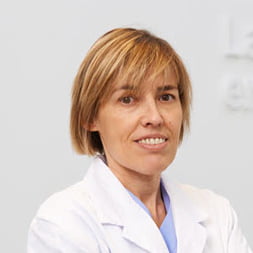 Dra. Esther Velilla
Senior Clinical Embryologist
Dr. Silvia Fernández
Specialist in Embryology & Genetic Counseling
Dr. Maria Arque
Specialist in Obstetrics/Gynecology and Reproductive Medicine
License: 45753
Dr. Miguel Ángel Checa
Specialist in Obstetrics/Gynecology and Reproductive Medicine
License: 080830513
Dr. Juan José Espinós
Specialist in Obstetrics/Gynecology and Reproductive Medicine
License: 080823651
Dra. Mónica Aura
Doctor specializing in Gynecology and Obstetrics
Specialist in Reproductive Medicine
License: 31588
Dr. Sergio Rovira
Clinical Embryologist
Dra. Aïda Casanovas
IVF Laboratory Manager
Arina Rogozina
Patient case coordinator
Hélène Poszler
Patient case coordinator
Healthcare Operating Authorization
1. Health Center approved by the Spanish Ministry of Health - License number (CNN): 0908012279
2. Registration Code of Health Centres, Services and Establishments of the Department of Health (Government of Catalonia): E08629688